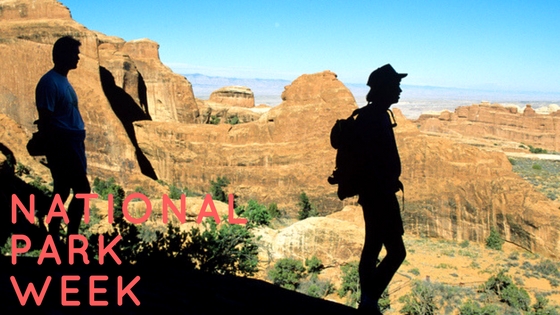 National Park Week
Every year, during the month of April, National Park Week occurs. This allows individuals to visit a national park for free. This year National Park Week will be celebrated April 21- April 29. If youâ??ve never been to a national park, this would be a great time to go in order to experience everything they have to offer.
Special Events
During National Park Week there are a variety of special events that occur. These events allow individuals to celebrate national parks and just enjoy being outdoors.The events include:
April 21- National Junior Ranger Day. This program was enacted in order for children to experience national parks. They will get the chance to learn about them, participate in activities and earn Junior Ranger Day patches.
April 22- Earth Day. The earth will be celebrated on this day. Various national parks will feature activities that deal with conservation efforts and how best to take care of Mother Earth.
April 29- National Park RX Day. This day is meant to promote visiting a national park to improve oneâ??s health. Attendees are encouraged to visit national parks on a regular basis in order to experience positive health benefits.
What To Do At A National Park
Those whoâ??ve never been to a national park often wonder what there is to do. Even if you arenâ??t exactly a nature lover, once you visit a national park you may find that you canâ??t wait to go back because there are so many different things to experience. For instance you could go to Yellowstone National Park and watch the geysers erupt. You can try sand boarding at the Great Sand Dunes National Park and Preserve. If youâ??re a dolphin lover you could always visit the Channels Island National Park to try to spot some of the porpoises swimming about. For a unique view of the scenery down below individuals can go on an aerial tour in a helicopter at Denali National Park. In addition to all of these thing to do at various national parks, you can also take a class, go camping or get some exercise by going on a hike. With 58 different national parks in the United States you will always find plenty of things to do to bide your time no matter which park you are at.
If you arenâ??t able to set aside some time to visit a national park during National Park Week, there are some other days throughout 2018 that you can visit one for free. These include National Public Lands Day on September 22 and Veterans Day on November 11.